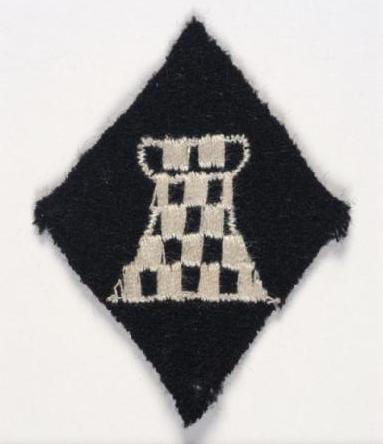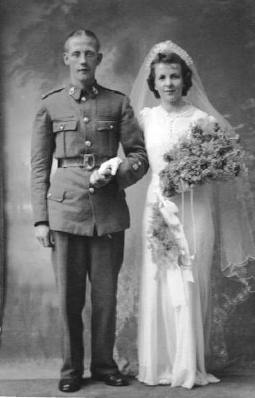 As the soldiers of the British Army were being evacuated from the beaches of Dunkirk the boys of Felsted School were being evacuated to Herefordshire. The school buildings in Felsted were then taken over by the Army and the School became the Sector Head Quarters for XI Corps who had responsibility for the defence of Essex and Suffolk. XI Corps adopted a formation badge which comprised a chequered castle tower on a black diamond background which would be worn as a sleeve badge and painted on vehicles. The castle is believed to symbolise the numerous pillboxes and defensive strong points constructed by the corps in its anti-invasion role. The School became home to the senior staff of XI corps. Whilst the school would be a hub of much activity and planning there was of course many social activities.
John Rawlings was an officer based at Felsted for a short period and recalls the regular dances which were well attended by all ranks, and on one occasion rescued an ATS officer who was enduring the two left footed attentions of a Brigadier, who then arranged some rather arduous duties that prevented his attending other dances.
The army also employed local people and two sisters Maud and Elsie Farrow worked in the Navy, Army Air Force Institutes (NAAFI) canteen where the met their future husbands. Elsie married Joe Melrose a soldier from Scotland serving in the Gordon Highlanders in 1943 (pictured right). Not a bad dress for 1943!.
But whilst these personal stories hold great interest Felsted was still very much part of the war effort. Jack Storer OBE, who served as a Captain with the Bedfordshire and Hertfordshire Regiment, and based at Felsted, records in the BBC peopleís archive, that in spring 1944 Felsted School also played host to a high profile briefing of senior officers by Monty.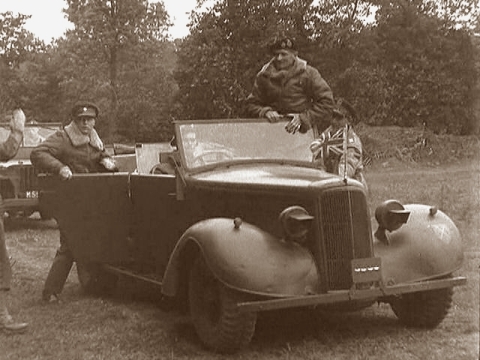 The conference was codenamed BREAKER IV. Field Marshall Montgomery arrived in an open top staff car flanked by out riders. He swept through the village and into the school grounds, where sitting on the running board of the car parked on the cricket field he enjoyed a packet of sandwiches before being escorted into the conference hall to brief the assembled senior officers. This conference preceded BREAKER V held at Montyís old school St Paulís which was the final briefing before the D-Day Landings.